We offer a huge range of testing services including:
General Pathology
Thyroid function testing
Iron studies
Inflammation (CRP, Hs-CRP, ESR)
Liver and Kidney function tests
Cholesterol studies
Glucose and insulin
Vitamins and minerals
Coeliac profile
Allergy testing
Homocysteine
Conditions We Test For?
Food intolerances
Hormone Imbalances
Nutritional Deficiencies
Neurotransmitter imbalances
Naturopathy and Naturopathic Medicine is a blend of natural therapies tested over time and supported by the best available scientific evidence. It does not just address symptoms or try to suppress them, but looks for the cause in order to resolve the imbalance. If you're looking for naturopaths in Brisbane, talk to one of our professionally qualified team.
Some of the more common conditions that naturopaths can help with include fatigue, stress related ailments, digestive problems and hormonal imbalances.  However, you do not need to be unwell to benefit from Naturopathy. Naturopathic treatments boost the body's natural healing potential, restoring harmony and preventing disease.
Naturopathy can alleviate a wide range of conditions and is suitable for all ages.
Naturopathic principles are based on treating each person as an individual and treating the whole person, not just the affected area.
Sometimes this may mean relying on supplementation and herbal medicine for treatment, but we strive to use natural options that are the least invasive as the primary option.
A recognised Naturopathic qualification covers in‐depth study in areas of anatomy, physiology, pathophysiology, biochemistry, research, herbal pharmacognosy and clinical herbal medicine, nutritional biochemistry and clinical nutrition, dietary medicine, clinical case taking, communication and professional interaction.
The 6 basic tenets of Naturopathic Medicine which we follow are:
First do no harm
We use the least invasive methods possible and always places the needs and interests of the client first.
Look to the healing power of nature
We acknowledge that the human body has its own healing ability, and we support this with the healing power of a wide variety of natural therapeutics. Naturopathic therapies can include dietary and lifestyle recommendations, botanical/herbal medicine, nutrition counselling, vitamin and nutrient supplementation.
Find and address the cause
Naturopaths and nutritionists look for the root cause of your imbalance and work with you towards a resolution. We are trained to look at all body systems when evaluating a person and his or her concerns. Our training involves laboratory diagnostics, physical examination and pharmacology, but treatment considerations include a wide range of natural therapeutics.
Treat the whole person
We acknowledge that our clients are complex beings with emotional, mental, spiritual, and physical characteristics that are unique to each individual. This is why the treatment will be individualised based on your specific needs.
Prevention
We support our clients to help avoid the development of future acute or chronic disease. Our goal is to promote long term optimal wellness for each client.
Doctor as teacher
As Naturopathic doctors, we have been trained in the complex dimensions of the body including biochemistry and physiology, and our objective is to educate our client in how this applies to everyday healthcare. Medicine has a very complex language and how we apply this to the body can also be complex. Our training gives clients access to this complex knowledge.
The team at Perpetual Wellbeing are all professionally qualified and registered naturopathic practitioners.
What Services Do We Offer?
The team at Perpetual Wellbeing have experience managing a wide range of conditions including but not limited to:
Nutritional Medicine
The field of nutritional medicine combines food as medicine traditions and dietary therapy with recent scientific advances in nutritional biochemistry and therapeutics.
Naturopathy
Naturopathic Medicine is a blend of natural therapies tested over time and supported by the best available scientific evidence. It does not just address symptoms or try to suppress them, but looks for the cause in order to resolve the imbalance.
Functional Testing
We use both general pathology and functional pathology tests for our patients, which are useful in assessing the state of organ functioning, biochemical functioning and assessment, nutritional deficiencies or imbalances, metabolic and hormonal status.
The team at Perpetual Wellbeing support the health and wellbeing of the whole family. We promote a more scientifically-based approach to natural healthcare, to help detect the root cause of health issues and treat patients for long-term good health.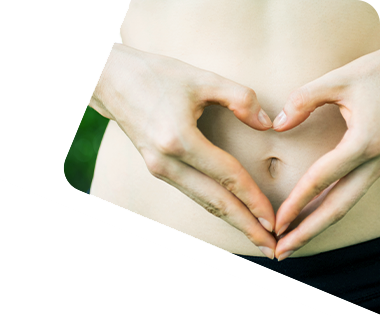 The team at Perpetual Wellbeing are digestive or gut health specialists, and can help with conditions including food intolerances, IBS,…
Frequently Asked Questions
It's natural to have questions. Here's a few commonly asked questions we hear.
All
About Us
Expectations
General
Results
Tests
What To Expect From Our Naturopathic Clinic
Naturopathic and Nutritional Medicine is a blend of natural therapies tested over time and supported by the best available scientific evidence. It does not just address symptoms or try to suppress them, but looks for the cause in order to resolve the imbalance. Sometimes this may mean relying on supplementation and herbal medicine for treatment, but we…
Make Your Appointment Now
Your computer or device
Brisbane QLD
Level 20, 300 Queen Street
Brisbane QLD
101 Verney Road West
Graceville QLD