We offer Naturopathy and Nutritional Medicine consultations at 2 convenient locations, Brisbane CBD and Graceville, as well as online.
From allergy testing to dietary planning the team at Perpetual Wellbeing support the health and wellbeing of the whole family. We promote a more scientifically-based approach to preventative healthcare, to help detect the root cause of health issues and treat patients for long-term good health.
We develop individualised, practical, easily-manageable plans that deliver measurable improvements as quickly as possible.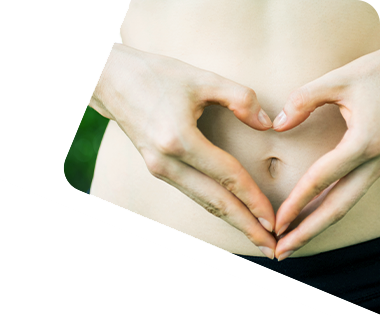 Nutritional Medicine provides a holistic outlook on how nutrition impacts health, the relationship between diet and disease, as well as a focused understanding of how nutritional, dietary and lifestyle factors impact ones wellbeing.
Nutritional Medicine combines food as medicine traditions and dietary therapy with recent scientific advances in nutritional biochemistry and therapeutics. We view food, diet and nutritional supplements from the perspective of their therapeutic potential. We provide dietary advice to our clients and prescribe nutritional supplements, to assist in the treatment of a broad range of health conditions.
Naturopathy is a blend of natural therapies tested over time and supported by the best available scientific evidence. It does not just address symptoms or try to suppress them, but looks for the cause in order to resolve the imbalance.
Naturopathic principles are based on treating each person as an individual and treating the whole person, not just the affected area. Sometimes this may mean relying on supplementation and herbal medicine for treatment, but we strive to use natural options that are the least invasive as the primary option.
Naturopathy can alleviate a wide range of conditions and is suitable for all ages. Some of the more common conditions which we can help with include fatigue, stress related ailments, digestive problems and hormonal imbalances. However, you do not need to be unwell to benefit from Naturopathy. Naturopathic treatments boost the body's natural healing potential, restoring harmony and preventing disease.
Our services also include:
Adrenal and Thyroid Health
Gastro-Intestinal Disorders
Some examples of what we can help with include:
Digestive complaints – including IBS, food intolerances, gluten intolerance, reflux, bloating, Crohns disease, intestinal dysbiosis, Coeliac disease, allergy testing etc.

Thyroid and Adrenal imbalances, Adrenal Fatigue

Fatigue, including chronic fatigue

Female health – including hormone imbalances, hormone testing, PCOS, endometriosis, menopause
Preconception and Pregnancy care

Insomnia / sleeping disorders

Anxiety, depression and other mood disorders

Immune system support – from common colds and allergies to autoimmune conditions

Acne, psoriasis and other skin conditions

Male health – including hormone imbalances, infertility and prostate issues
Are you eating the right food and exercising but not losing weight, still lacking energy, feeling tired and stressed?
We assess for absorption and utilisation of nutrients, thyroid function, hormone imbalance, and other issues which have been preventing you feeling healthy.
Our weight loss program has been extremely successful because we listen carefully to the issues blocking weight loss and work with you to come up with solutions to these blockages – including mood, insulin resistance, stress, hormones, gut imbalances, thyroid, inflammation, allergies, nutrient deficiencies, genetics as well as poor diet and difficulties with exercise.